Acupuncture is a natural therapy that was discovered over 2000 years ago, that uses the application of fine sterile disposable needles to active selected points along pathways on the body, stimulating the body's own capacity to heal and restore.
Acupuncture at New Leaf Recovery
The service offered here at New Leaf Recovery is a standardised 5-point acupuncture protocol using only points on the ear. This is the method that is now used in many recovery clinics and facilities worldwide. The treatment is a protocol specifically used to aid detoxification and recovery throughout all stages.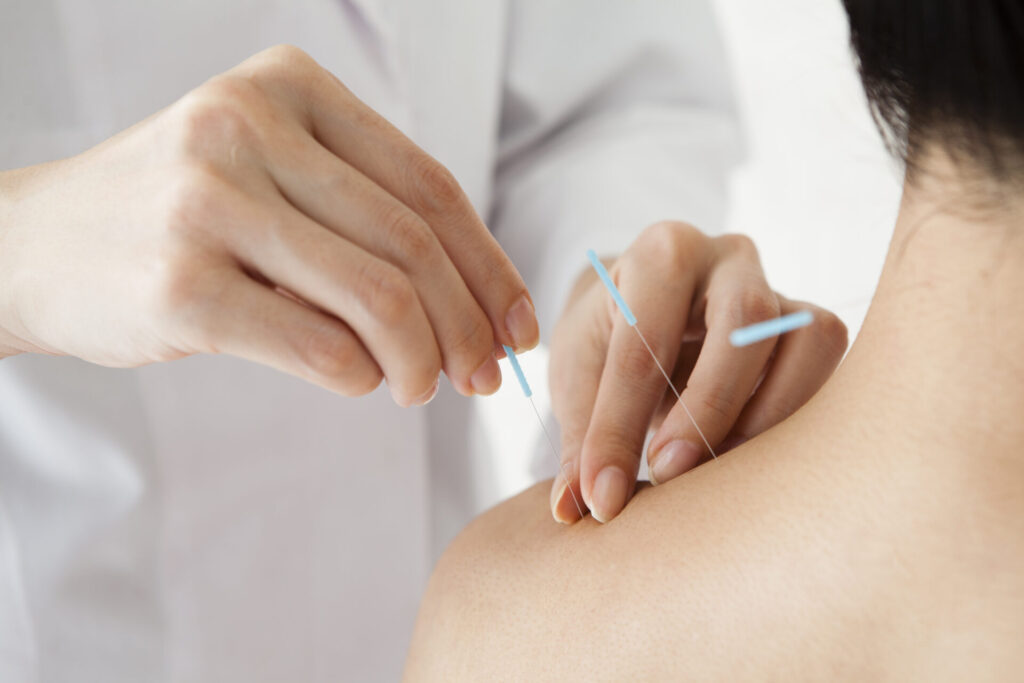 How does acupuncture work?
Acupuncture involves stimulating sensory nerves under the skin and in the muscle. This further results in the body releasing natural substances, such as pain-relieving endorphins and therefore can create a longer-lasting pain relief. This is carried out by inserting needles into specific places on the body which are called acupuncture points.
During the session, you will be asked to sit or lie down, whichever position you feel more comfortable in. The needles are only a few centimetres long, pre-sterilised and are thrown away into a medical bin after a single-use. The needles will be inserted into specific points of your body to give you relief – up to 12 points can be used during a typical session.
What does acupuncture have to do with addiction?
Acupuncture is offered to clients to help with stress and anxiety as well as trauma and addiction. Usually, a needle is inserted to a client's ear, and some clients claim that it helps ease the symptoms of withdrawal.
We offer acupuncture as an alternative therapy for pain management helping in with the recovery process. This is since there are many ways in which this method can help bolster your long-term addiction recovery.
For further information, any questions or to start your recovery process with New Leaf Recovery contact us today.
Getting the right accommodation enables us to provide the right backdrop for our recovery methods.  Any form of rehabilitation needs to happen in a safe, comfortable, secure and friendly environment.
Our Complete Recovery Journey - from your initial enquiry, all the way through treatment and beyond into ongoing support, New Leaf Recovery are there to guide and support you.
New Leaf offers a complete journey of treatment - from initial detoxification and rehabilitation to ongoing support, including aftercare, family support, and beyond into long-term recovery.