New Leaf Recovery Project Residential Drug & Alcohol Rehab Birmingham
"All the staff and volunteers are amazing. The group sessions were fantastic – I learnt so much even in a short space of time. New Leaf literally saved my life – thank you from the bottom of my heart"
AG, female age 47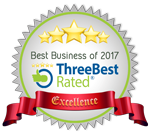 Medical Detox Unit
24 Hour Support
Small, Homely Intimate Environment
Accredited Counsellors Included
Everything included - no hidden costs
Professional, Empathetic staff with first-hand experience of addiction
Holistic Alternative Therapies offered
Peer Mentor Support
Resettlement & Reintegration Support
Aftercare Package Options
Family Support & Mediation
If you, a friend or maybe a member of your family are suffering from the issues caused by drug and alcohol addiction, the New Leaf Recovery Project is here to help.
Call Us Now
0300 999 0330
New Leaf Recovery Project
We have a unique way of approaching Addiction.  Our proven approach to each individual shows in the results we attain and have maintained since opening.
To find out more about our bespoke treatment programme call us today

%
Complete Residential Course
%
Complete Residential Courses
Data Provided By National Drug Evidence Centre (NDEC)*
NEW LEAF, NEW LIFE, NEW START