WE ARE OPEN AND WE ARE TAKING THE NECESSARY PRECAUTIONS TO PROTECT OUR PATIENTS
In order to help prevent the risk of COVID-19, New Leaf Recovery's treatment centre recently underwent an Electrostatic 3D Wrapping Disinfectant Spray Treatment.
Also the Lateral flow 30 minute Covid-19 test is now available.
Residential Drug & Alcohol Rehabilitation Centre in Birmingham
"All the staff and volunteers are amazing. The group sessions were fantastic – I learnt so much even in a short space of time. New Leaf literally saved my life – thank you from the bottom of my heart"
AG, female age 47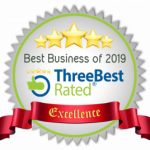 Why Choose New Leaf Rehabilitation Centre?
New Leaf Recovery are one of the top residential rehab centres in the West Midlands, UK
Medical Detox Unit
24 Hour Support
Small, Homely Intimate Environment
Accredited Counsellors Included
Everything included - no hidden costs
Professional, Empathetic staff with first-hand experience of addiction
Holistic Alternative Therapies offered
Peer Mentor Support
Resettlement & Reintegration Support
Aftercare Package Options
Family Support & Mediation
If it's addiction help that you, a friend or maybe a member of your family need caused by drug and alcohol addiction, the New Leaf Recovery Project is here to help, please do not hesitate to contact us.
Rehabilitation Centre Results for Drug and Alcohol Addictions
We have a unique way of approaching addiction for behavioural and substance addicts. Our proven approach to each individual shows in the results we attain and have maintained since opening.
To find out more about our bespoke residential rehab treatment programme which includes drug rehab, drug detox and alcohol recovery, call us today on 0300 999 0330.
%
Complete Residential Course
%
Complete Residential Courses
Data Provided By National Drug Evidence Centre (NDEC)*
NEW LEAF, NEW LIFE, NEW START