New Leaf offer a complete journey of residential treatment for addiction - from detoxification and rehabilitation through to our bespoke aftercare programme, supported at every stage by our professional and empathetic staff.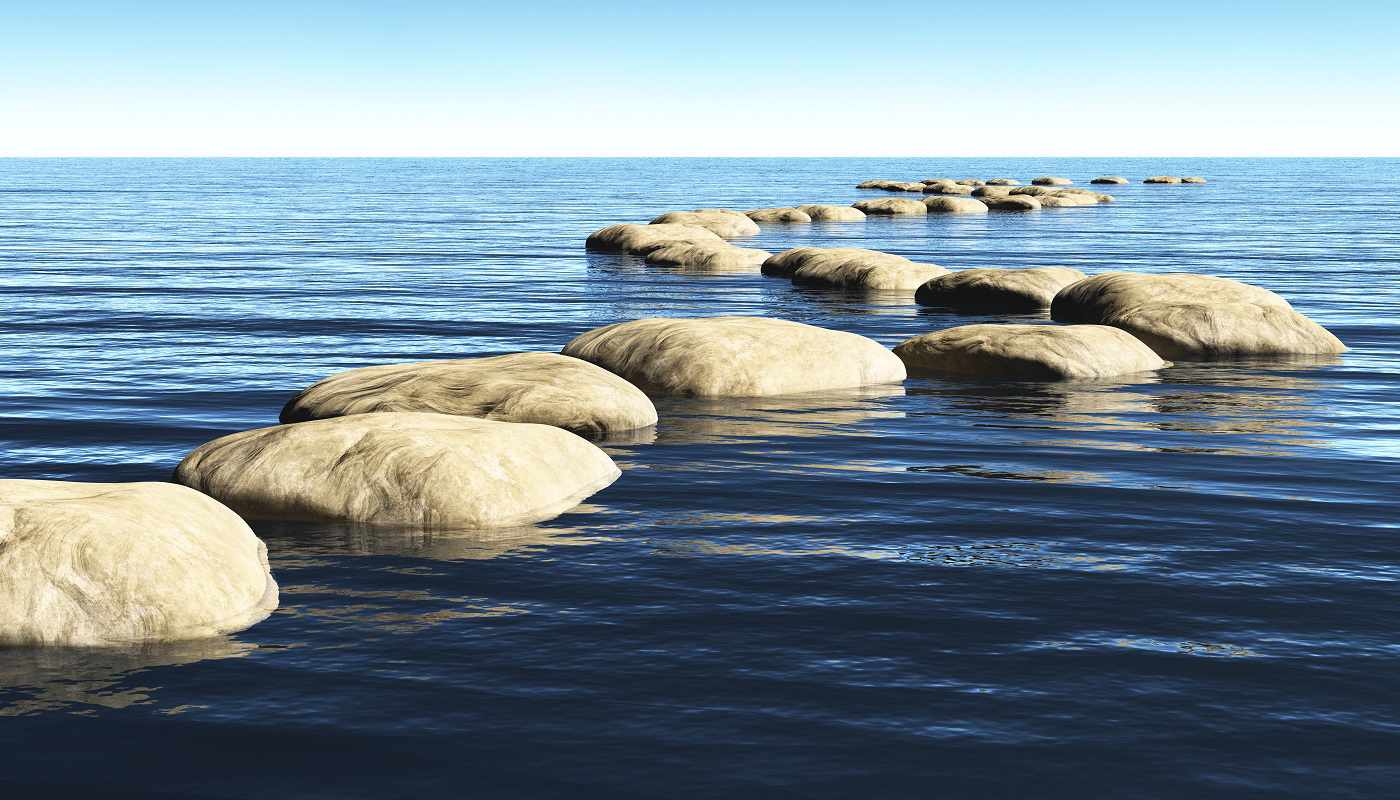 The main focus of rehabilitation treatment is to address a client's inability to stop using, managing their feelings and address the consequences of their behaviour. During this process we would concentrate on the underlying issues of self esteem, personal relationships, sexual relationships, fears and insecurities. This would enable clients to have healthy relationships, higher self esteem, and a reduced level of fear, which potentially left unaddressed, would lead to relapse. We believe that the emotional and psychological work undertaken by our clients, in addressing these underlying issues, must be worked through during a period of abstinence All our clients' emotions and reactions will be managed safely, allowing greater personal progress. This will allow all clients to take part and benefit from the programme.
Rehabilitation Programme Of Recovery
New Leaf offer a complete journey of residential treatment for addiction - from detoxification and rehabilitation through to our bespoke aftercare programme, supported at every stage by our professional and empathetic staff.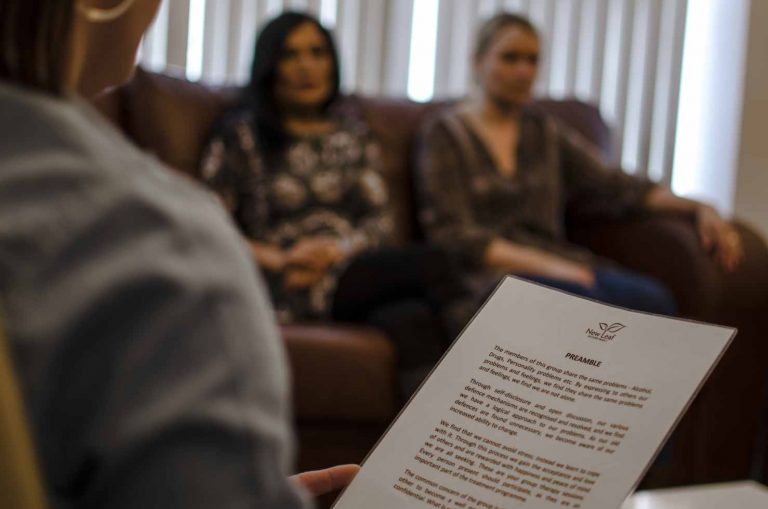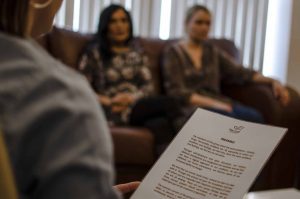 Group therapy forms a big part of our treatment programme at New Leaf Recovery. We believe in the power of group therapy as it has been proven to be a successful therapy in its own right, and there are many benefits to this type of treatment modality. Some of the benefits of group therapy are:
Reduces the opportunity for clients to isolate and bottle up thoughts and feelings
Provides opportunities to identify with and learn from others experience
Works to break down barriers and helps form positive bonds with peers
Encourages a sense of trust and unity to develop within the group
Challenges negative and false beliefs and thoughts
Improves the individuals self-worth as their input is valued by peers
Helps the individual to understand they are not alone in their recovery
Realising that recovery is achievable and taking inspiration from peers who are further ahead in their treatment journey
Encourages positive communication and improves self-confidence
Dispels the belief that being vulnerable in front of others is not a negative thing and shows individuals they will not be judged or ridiculed
Groups at New Leaf Recovery are held in a private, comfortable and non-judgemental environment. A qualified facilitator conducts the session, and all clients are provided with the opportunity to feed and receive back input from their peers. The facilitator ensures that the session stays focused and within the boundaries of the therapeutic goals at all times
Examples of recovery based topics which may be discussed in group therapy are communication and personal boundaries, co-dependency and forming healthy relationships, relapse prevention, self-esteem, assets & defects and denial and acceptance.
At New Leaf Recovery we explore a range of recovery models including 12 step programmes. 12 step recovery works by applying spiritual principles and adopting a pragmatic and altruistic approach to the challenges that our clients may face as a result of their addiction. The 12 steps are a journey of self-discovery that helps to peel back the layers of the denial, guilt, shame and baggage that builds up over a period of time in active addiction in order to address the core issues. 12 step programs are a proven recovery model helping millions of people achieve total abstinence. Whilst the priniciples of the 12 step program resonates with the majority of clients we work with, we do also recognise that that not everyone responds to the 12 step programme, and therefore we are flexible in our approach.
CBT – Cognitive Behavioural Therapy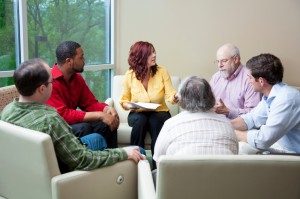 Cognitive behavioural therapy (CBT) is a talking therapy that can help you manage your problems by changing the way you think and behave.
It's most commonly used to treat anxiety and depression, but can be useful for other mental and physical health problems. At New Leaf, we find it works well for helping individuals to deal with their addiction and the associated behaviours.
How CBT works
CBT is based on the concept that your thoughts, feelings, physical sensations and actions are interconnected, and that negative thoughts and feelings can trap you in a vicious cycle.
CBT aims to help you deal with overwhelming problems in a more positive way by breaking them down into smaller parts. You're shown how to change these negative patterns to improve the way you feel.
Unlike some other talking treatments, CBT deals with your current problems, rather than focusing on issues from your past. It looks for practical ways to improve your state of mind on a daily basis.
Here at New Leaf Recovery we incorporate CBT into our group therapy sessions and topic groups to help our clients breakdown their denial, negative and self-defeating thought processes and help them start to realistically and positively identify achievable goals. This helps our clients to adopt a different approach to their problems and a more positive mind set in order to develop new and effective coping mechanisms. CBT is a tried and tested approach with excellent results when used for treating the psychological aspect of any addiction.
Clients at New Leaf Recovery are allocated both a key-worker and a recovery worker, meaning there is a large amount of individual support during their treatment period. New Leaf have designed and developed a 'Recovery Portfolio' which is a workbook containing activities looking at different areas of addiction and the associated behaviours. Recovery workers have individual sessions with clients, providing support and guidance around the completion of the portfolio. This method works particularly well with clients who prefer visual stimulation or may struggle with literacy, as well as those who are not so confident in a group setting.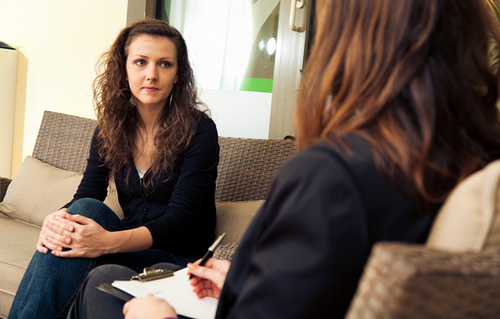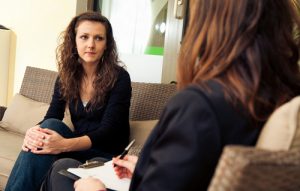 At New Leaf we work closely with a number of accredited counsellors and a psychotherapist who are on hand to see clients dealing with emotional issues such as addiction, trauma, abuse, bereavement, stress and relationship problems. These sessions run in conjunction with the 1-1 work taking place between clients and their allocated key-worker and recovery worker.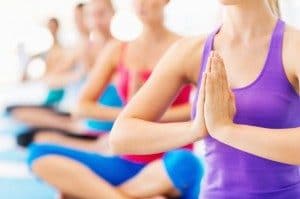 At New Leaf in addition to our group therapy programme we offer a range of holistic therapies such as Reiki Healing, Emotional Freedom Technique, and Meditation to heal the mind, body and spirit in conjunction with our writing and talking therapies. We are also unique in being able to provide Art Therapy and Movement Psychotherapy sessions. These holistic therapies are intended to complement our group therapy sessions and help our clients find peace of mind to aid their recovery journey.
Nutrition will also play a major role in assisting our clients maintaining their sobriety, as it is proven that healthy eating and a balanced diet increase general well-being. For individuals who have been locked in the grip of an addiction, it is very common for simple things such as eating and drinking enough of the right things to be overlooked. Some individuals will also have underlying issues with food such as an eating disorder or a low self-body image. Staff with first-hand experience of these issues are on hand to provide one to one support. Our fully qualified in-house chefs work with our clients to cater for their individual needs around diet and any allergies or cultural requirements. Clients are fully included in choosing the weekly menus and can access guidance and support from our catering team who encourage healthy eating and hydration.
In the evening clients are able to attend the 12 Step Fellowship Meetings of Alcoholics Anonymous, Narcotics Anonymous and other mutual aid meetings. They take place either in-house or are local community based meetings within walking distance of our treatment centre. New Leaf also run a weekly 'Community Share' session where a member of the local recovery community attends the centre to share their experience of addiction and recovery with New Leaf clients, and provide an opportunity for clients to ask any questions they may have.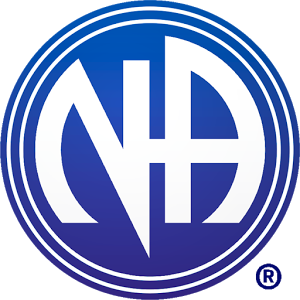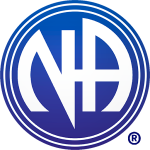 TURNING OVER A NEW LEAF
If after reading this information you are concerned for yourself, a friend or family member, please contact us today.
Our Complete Recovery Journey - from your initial enquiry, all the way through treatment and beyond into education, work, resettlement into the community and re-engaging with family, New Leaf are there to guide and support you
New Leaf offer a complete journey of treatment - from detoxification and rehabilitation all the way through to aftercare, family support and beyond into long term recovery
Getting the right accommodation enables us to provide the right backdrop for our recovery methods.  Any form of rehabilitation needs to happen in a safe, comfortable, secure and friendly environment.
"My key-worker was great – so approachable and patient. I believe coming to New Leaf was the best decision I have ever made"
Emma, 28
"New Leaf felt like a home from home – I feel blessed. During my time here I felt listened to, respected and above all, safe"
Adam, 34
Medical Detox Unit
24 Hour Support
Accredited Counsellors Included
Professional, Empathetic staff
First-hand experience of addiction
Holistic Alternative Therapies
Peer Mentor Support
Resettlement Support
Reintegration Support
Aftercare Package Options
Family Support & Mediation
Small, Homely Intimate Environment
Everything included - No hidden costs