Although benzodiazepines are generally viewed as safe and effective for short-term use, long-term use can easily lead to physical dependence, and withdrawal is notoriously difficult and unpleasant.
It can sometimes be difficult to accept that we can develop an addiction to medication prescribed to us by a doctor. However, it is possible and you are not alone!
What are benzodiazepines?
A group of medications which have been used since the 1960s to treat:
Anxiety.
Agitation and restlessness, particularly for people in hospital.
Epileptic seizures/fits.
Mania.
Alcohol withdrawal.
Sleeping problems.
They replaced the barbiturates which had been commonly prescribed for 50 years up to the 1950s, but which were addictive and very dangerous in overdose.
Benzodiazepines all work in a similar way. The shorter-acting ones have been marketed as sleeping tablets – the idea being that you don't get a fuzzy head the next day.  The longer-acting ones have been marketed for their use in controlling anxiety.
How do they work?
They boost the effectiveness of a substance in the brain – called GABA (Gabba Amino Butyric Acid). This is a neurotransmitter – a chemical which is used in the brain to control the passage of messages from one cell to another. GABA has a generally calming effect in the human brain.
Are benzodiazepines addictive?
Yes. Around 4 in every 10 people who take them every day for more than 6 weeks will become addicted. The signs are that you:
Feel bad if you don't take them.
Find you have to take more and more to get the same effect.
Crave them.
Get withdrawal symptoms if you try to stop.
Can't sleep.
Feel tense and agitated.
Feel dizzy.
Can get odd metallic tastes in your mouth, odd feelings like electric shocks in your arms and legs.
Have blurred vision, sensitivity to light.
Withdrawal symptoms
Benzodiazepine withdrawal is notoriously difficult and very unpleasant.  Along with alcohol, it is one of the most difficult and dangerous drugs to withdraw from.  Many do not understand that stopping abruptly or reducing too quickly, when there is a physical dependence, can lead to seizures and death. Symptoms can last from a few days to several months, even after stopping.  The intensity and length of withdrawal symptoms will depend on: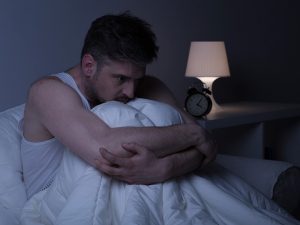 The number of Benzodiazepines you are taking.
The length of time you have been taking them.
The withdrawal regime you follow.
Other medical complications and your general state of health.
Due to the severity of benzodiazepine withdrawal symptoms, if you feel you are addicted, it is inadvisable to attempt to detox by yourself.
Rehab centre for benzodiazepine addictions
New Leaf is a rehab centre based in Birmingham offering expert clinical support and a safe environment for those with addictions such as a benzodiazepine addiction.
If after reading this information you are concerned for yourself, a friend or family member, please contact us today to start the recovery process.
Our Complete Recovery Journey - from your initial enquiry, all the way through treatment and beyond into education, work, resettlement into the community and re-engaging with family, New Leaf are there to guide and support you
New Leaf offer a complete journey of treatment - from detoxification and rehabilitation all the way through to aftercare, family support and beyond into long term recovery
Getting the right accommodation enables us to provide right backdrop for our recovery methods.  Any form of rehabilitation needs to happen in a safe, comfortable, secure and friendly environment.
"Rehab at New Leaf was totally different to what I expected – in a good way. It is a very homely and loving environment and I feel physically and emotionally better since my stay"
Emma, 35
"The New Leaf treatment programme tested me in ways I have never been tested before – mainly in being honest – firstly with myself and then with others around me."
Jeff, 42
Medical Detox Unit
24 Hour Support
Accredited Counsellors Included
Professional, Empathetic staff
First-hand experience of addiction
Holistic Alternative Therapies
Peer Mentor Support
Resettlement Support
Reintegration Support
Aftercare Package Options
Family Support & Mediation
Small, Homely Intimate Environment
Everything included - No hidden costs