Drug addiction is a serious condition that is when someone repeatedly takes rather illegal or prescribed drugs to an extent where they become dependent on these substances just to function. Here at New Leaf Recovery we aim to provide drug help and drug rehabilitation programmes for users to start the road to recovery. Without drug rehab continued addiction and misuse can soon become a big problem, leading to a range of consequences and in the worst case scenario a fatality.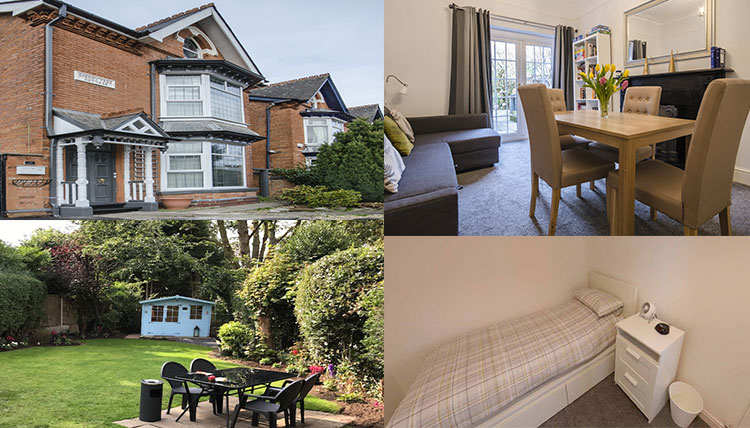 At New Leaf we are here to help! Our drug rehabilitation road to is one that we believe you shouldn't have to go through alone. As a private rehab centre in Birmingham we have a team of addiction experts who are supportive throughout the journey. The large majority of our staff have been through rehab themselves this we believe gives us an advantage as our staff know the experiences you are going through first hand. Enabling them to understand the process more and help using their own knowledge giving the journey a personal touch.
Addiction of any sort is a complex disease of the mind and is also a progressive disorder. Here at our residential recovery centre we aim to offer drug help but to also educate and minimise a relapse. We believe here at New Leaf Recovery that private residential drug rehabilitation is the most successful. Whilst a residential rehab programme can been seen as a scary experience we ensure you that here at New Leaf our journey is different and we aim to be one big family whilst all going through detox.
It is never too late to seek help. We are sure we can help you turn over a new leaf by contacting us to start your journey. Be sure to contact us in confidence today with anything we may be able to help you with.
Our Complete Recovery Journey - from your initial enquiry, all the way through treatment and beyond into education, work, resettlement into the community and re-engaging with family, New Leaf are there to guide and support you
New Leaf offer a complete journey of treatment - from detoxification and rehabilitation all the way through to aftercare, family support and beyond into long term recovery
Getting the right accommodation enables us to provide the right backdrop for our recovery methods.  Any form of rehabilitation needs to happen in a safe, comfortable, secure and friendly environment.
"My key-worker was great – so approachable and patient. I believe coming to New Leaf was the best decision I have ever made"
Emma, 28
"New Leaf felt like a home from home – I feel blessed. During my time here I felt listened to, respected and above all, safe"
Adam, 34