'…the body says what words cannot' Martha Graham.
What is movement therapy?
Movement therapy, also known as dance movement psychotherapy, is one of the four creative art therapies (dance, music, art and drama).
Movement therapy focuses on the mind-body connection and works on the principle that what is felt in the mind impacts on the body and vice-versa. It recognises the body's movement as an expressive tool for communication, and uses the body's movement and dance, to explore, support and enhance physical, mental and spiritual well-being.
Movement and dance are universal languages, which all can experience. Movement therapy can be explored by all ages and abilities, and no previous experience of movement therapy or dance is required.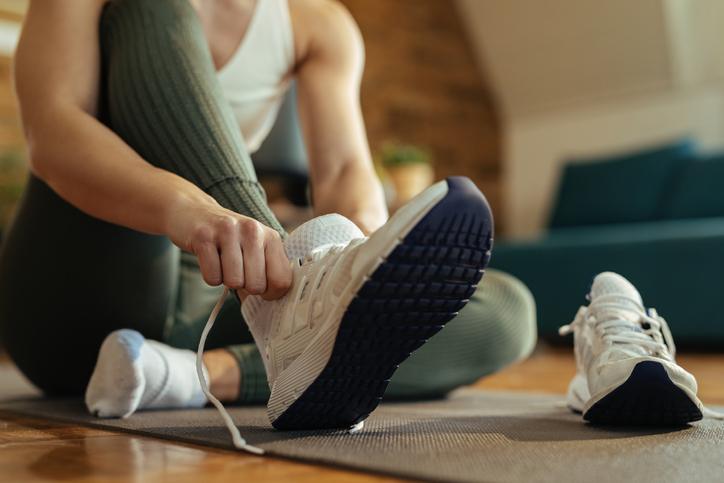 Uses of movement therapy at New Leaf
Here at New Leaf, sessions are facilitated by movement therapist Natalie. Sessions are safe, non-judgemental and person centred, meaning they are guided by what the individuals' needs are for that day. Movement therapy offers a space for the exploration and processing of any unconscious and conscious emotional, psychological and social challenges you may face, in a creative and supportive manner. It can sometimes involve the use of props and other art forms.
Movement therapy offers the benefits of many other physical activities, with the additional benefits that therapy can offer. Some benefits of movement therapy include: improvements to your physical and mental health, and the chance to experience and enhance your movement potential and creative skills.
Natalie is a registered movement therapist with the Association for Dance Movement Psychotherapy UK (ADMP UK).
Natalie's training began with a Bachelor of Arts degree in choreography, before gaining her Master's degree in dance movement psychotherapy. Since then, she has worked in various settings with diverse populations, facilitating both movement therapy sessions and dance classes.
Our Complete Recovery Journey - from your initial enquiry, all the way through treatment and beyond into ongoing support, New Leaf Recovery are there to guide and support you.
New Leaf offers a complete journey of treatment - from initial detoxification and rehabilitation to ongoing support, including aftercare, family support, and beyond into long-term recovery.
Getting the right accommodation enables us to provide the right backdrop for our recovery methods.  Any form of rehabilitation needs to happen in a safe, comfortable, secure and friendly environment.