Often when people think about problem gambling, they think about the loss of money and debt. However, problem gambling can negatively affect many other aspects of your life including your relationships with friends and family, your health, your work, your education, and the amount of time you have available to do other things.
If you are starting to realise that gambling is affecting these areas of your life, you are not alone and New Leaf can help you.
We are a rehabilitation centre based in Birmingham treating all kinds of addictions from alcohol, substance and behavioural addictions including gambling addictions.
Gambling
It is estimated there are as many as 600,000 problem gamblers in the UK. The anticipation and thrill of gambling creates a natural high that can become addictive.
The internet has made gambling more accessible, allowing more and more people to do it from home. This is thought to be one of the reasons for the increase in the number of women gamblers.
Gambling can take many forms, from bingo, slot machines, scratch cards and the National Lottery to sports betting and casinos. Problem gamblers are much more likely to suffer from low self-esteem, stress, anxiety, and depression.
Many people start out believing gambling to be recreational or 'just a bit of fun', but can soon find themselves unable to stop, resulting in large debts and financial problems.
Process addiction
Gambling addiction is what is known as a process addiction.  This means that the individual is addicted to an activity rather than a substance.
Other examples of process addictions include:
Shopping addiction.
Sex addiction.
Gaming addiction.
Internet addiction.
Addiction links
Gambling addicts are also more likely to go to prison as a result of criminal activity. This is almost entirely theft and fraud. It is common for many individuals to 'cross addict' – meaning one addiction can lead to another, or that they can substitute one addiction for another. There is a strong link between gambling and alcohol abuse, and many gambling addicts are also addicted to alcohol.
How we can help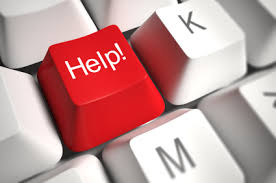 There is evidence that gambling can be successfully treated in the same way as other addictions, and that cognitive behavioural therapy methods are the most successful.
Specialised addiction services that mainly focus on substance misuse often treat gambling problems, too. They use the same techniques to treat gambling addictions that they use to treat substance misuse. At New Leaf Recovery, once you have removed the substance from your system through detoxification, other underlying addictive behaviours, and triggers, can be explored. Due to this, we do offer to help and support individuals who are addicted to gambling.
TURNING OVER A NEW LEAF
If after reading this information you are concerned for yourself, a friend or family member, please contact us today.
Our Complete Recovery Journey - from your initial enquiry, all the way through treatment and beyond into education, work, resettlement into the community and re-engaging with family, New Leaf are there to guide and support you
New Leaf offer a complete journey of treatment - from detoxification and rehabilitation all the way through to aftercare, family support and beyond into long term recovery
Getting the right accommodation enables us to provide the right backdrop for our recovery methods.  Any form of rehabilitation needs to happen in a safe, comfortable, secure and friendly environment.
"New Leaf got me in so quickly – my parents spoke to staff who dealt with things efficiently and within two hours I had been admitted"
Chris, 36
"Being at New Leaf has been a magical journey, for which I will be eternally grateful. I felt totally safe to explore what was going on for me. Also, the mediation with my family was superb. The facilitator was able to shine a light on all my behaviours in relation to being an addict"
David, 34