New Leaf Recovery Rehab Centre
If you are looking for a private rehab centre that can help you overcome your addiction, look no further than New Leaf Recovery. At New Leaf, our private residential centre is based in Birmingham and is where we offer our activity, alcohol and drug rehab programmes from.
With a team that has experienced addiction first-hand, we can ensure the treatment you get is right for you and your requirements. We take pride in our commitment to our residents. We believe everyone should be given the opportunity to free themselves from addiction and we work tirelessly to help those actively seeking rehabilitation take control of their lives.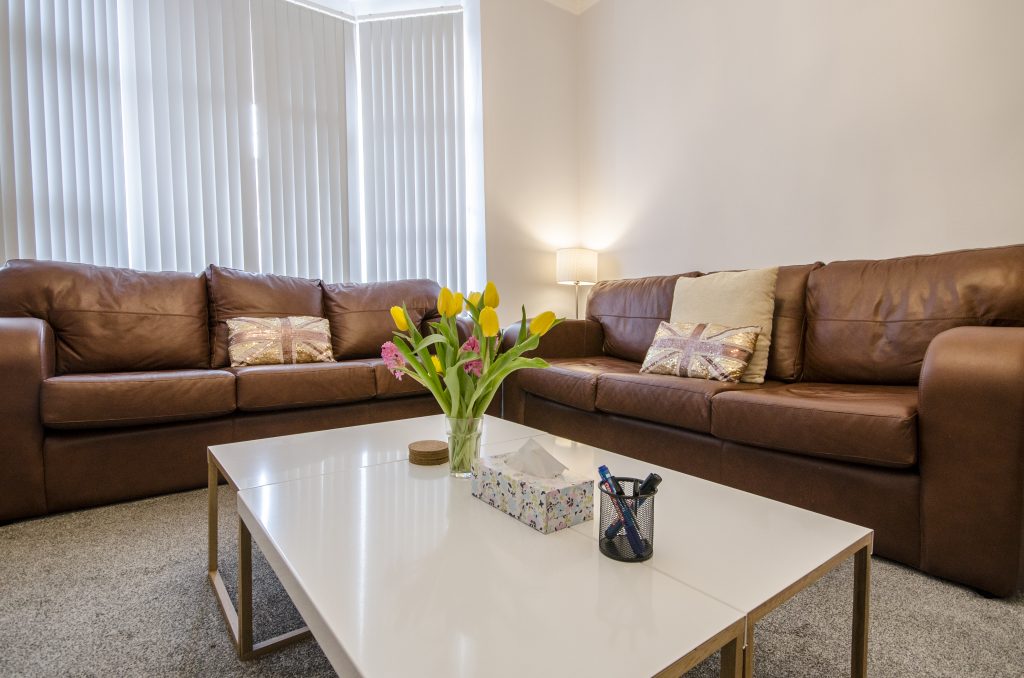 Drug Rehab at New Leaf Recovery
At New Leaf Recovery, we provide drug rehab for a range of different substances. This includes rehabilitation for addictions to substances such as:
Our caring team at our rehab centre understand exactly what you are going through and due to their knowledge can build a bespoke treatment plan that can help you overcome your drug addiction.
Ready to find out more?
Fin out how we can help you today.
Due to its availability, alcohol is the primary drug of choice in society. With nearly 10% of adults in the UK abusing alcohol, it is important to have alcohol rehab centres such as ours at New Leaf available to those looking to end their addiction.
We aim to provide you with the highest standard of alcohol rehabilitation by using a tailored programme made especially for you.
When thinking of addictions a lot of people think of alcohol and drugs; However, individuals can be addicted to activities that can cause negative effects on their everyday lives. Some examples of these activities are gambling and sex and love.
Gambling addictions can not only lead to financial insecurity but can also affect your health and the relationships you have with friends and family.
Sex and love addictions can be due to a few underlying factors such as early trauma or depression. Sex addiction is described as any sexual activity that is 'out of control'.
At New Leaf, the facilities at our rehab centre allow us to provide you with a treatment that will bring you out of your addiction and return you back to a stable standard of living.
For more information on how we can help you at our rehab centre, contact us on 0300 999 0330.