Cognitive Behavioural Therapy (CBT)
Cognitive Behavioural Therapy, or CBT, is a method of talking therapy, helping you to find ways of managing your problems by changing your way of thinking and your behaviour.
This form of therapy is most commonly used for depression or anxiety but can be helpful for any mental or physical health problem. At New Leaf, we see CBT therapy works well for individuals, helping them to deal with their addiction and associated behaviours.
CBT is based on feelings, thoughts actions and physical sensations that are interconnected. It shows individuals that negative thoughts and behaviours can trap them in a vicious cycle that can be tough to break out of.
The aim is to help individuals deal with their overwhelming problems in a more positive manner, breaking problems down into smaller parts and showing how they can then be managed, and patterns can be changed.
One of the notable differences for CBT as a form of talking therapy is that it doesn't focus on past events, it deals with current problems. It focuses on practical ways in which you can improve your state of mind and bring positivity to your daily routines.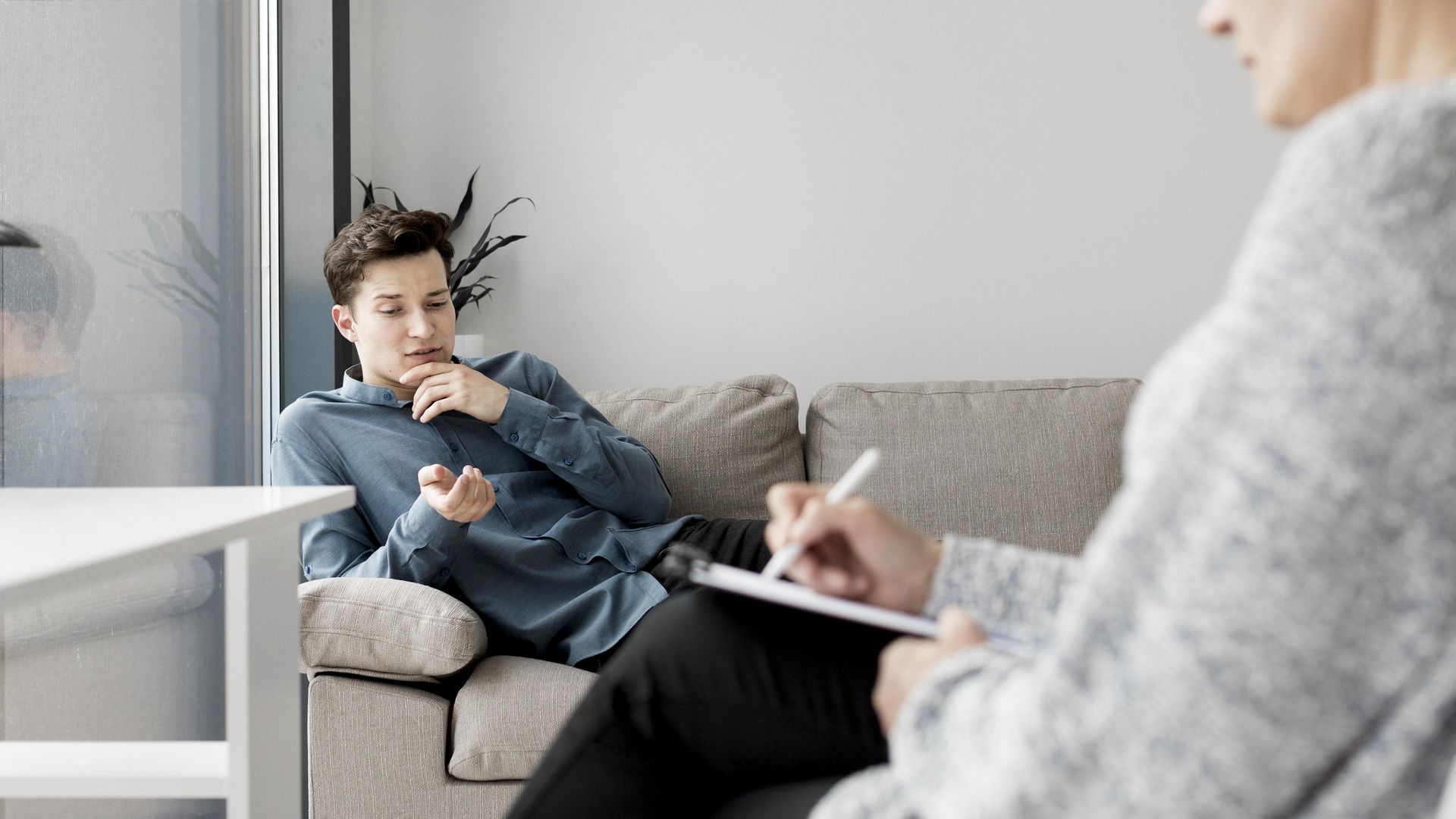 Part of the CBT process is self-reflection; being able to understand and reflect on your own state of mind, thoughts, behaviours, and feelings to find ways of breaking down the barriers of negativity.
At New Leaf Recovery, we work with the client to help them find the best ways of helping themselves through their health problems. CBT works hand-in-hand with this approach, ensuring that we allow each client to reflect on their own behaviours and thoughts, and bring to the table a new way of thinking or acting based on positivity. Once a client has found a positive mindset, therapy can help them understand how to implement this into their daily routines as a new treatment mechanism in their recovery.
CBT is a successful method of therapy but may not be best suited to everyone's needs. Some of the benefits of CBT include:
It is a highly structured form of therapy
It focuses on the individual's ability to change themselves: their own thoughts, feelings, and behaviours
It looks at practical strategies for everyday life that can be used post-treatment too.
At New Leaf Recovery, we incorporate CBT into group therapy sessions and topic groups as a way to help individuals break down their denial, negativity and self-defeating, and focus on positivity and realistic goals. Our aim is that this will help individuals approach their problems with a positive mindset and start to develop a new, improved method of managing thoughts, actions, and behaviours.
This is a tried and tested approach with excellent results when used to help treat psychological aspects of addiction.
Our Complete Recovery Journey - from your initial enquiry, all the way through treatment and beyond into ongoing support, New Leaf Recovery are there to guide and support you.
New Leaf offers a complete journey of treatment - from initial detoxification and rehabilitation to ongoing support, including aftercare, family support, and beyond into long-term recovery.
Getting the right accommodation enables us to provide the right backdrop for our recovery methods.  Any form of rehabilitation needs to happen in a safe, comfortable, secure and friendly environment.