New Leaf Recovery is pleased to work with a number of accredited counsellors who remain on hand to help our clients with their emotional issues from addiction, trauma, abuse, stress, relationships, bereavement and in other areas where help may be needed.
All counselling work takes place in 1:1 sessions; this is a confidential space between the counsellor and the client.
Why is Counselling Important in Recovery?
Both psychological and social factors can be a powerful trigger in relapse which is where counselling comes into play.
Counselling can help with the triggers found in everyday life and urges that remain post-detox, helping clients to find new mechanisms to manage their cravings.
When participating in counselling, it is about treating the mind, body and spirit, helping clients to understand their illness more and how it has impacted those around them as well as themselves.
The beauty of counselling is that this is tailored to each individual client and their needs, it is not a set programme that works the same for everyone. We understand that every client's needs are unique which is why counselling may work better for some than others.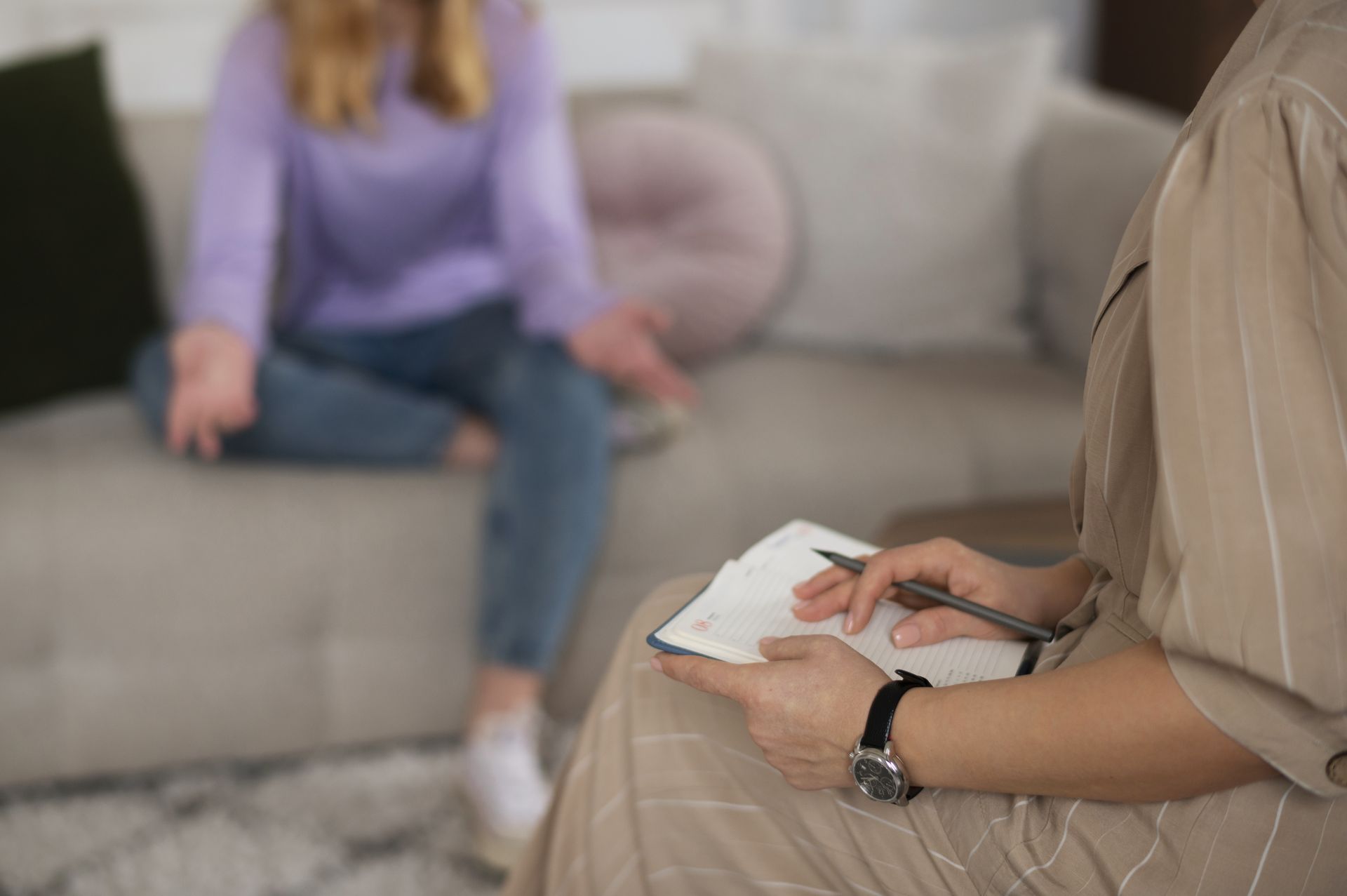 At New Leaf, we offer counselling as an individual treatment option through 1:1 sessions.
These individual, confidential sessions allow the client to focus on finding the root of their issues, helping to then further understand how they can find coping mechanisms to aid their recovery in a comfortable environment.
Counselling is a big part of helping clients to understand their own self-worth, as well as how they can step forwards into the future with positivity, whilst learning to understand their addiction.
The Benefits of Counselling in Recovery
As part of the recovery process, we find it important to help individuals realise their own strength, self-worth and own their achievements. Some of the benefits of counselling include:
Strengthening individuals' ability to see their own self-worth
Helping clients identify their triggers
Teaching healthy coping mechanisms and methods for responding to triggers
Strengthening individuals' abilities to deal with urges or cravings during recovery and daily life
Help individuals find peace and reconciliation with loved ones, mending important relationships
Encouraging ongoing recovery.
It is because of these excellent benefits that New Leaf offers counselling as part of their rehabilitation journey.
We at New Leaf understand that every client's needs are different; this is why we offer counselling on an individual level, in addition to group therapy sessions.
Our Complete Recovery Journey - from your initial enquiry, all the way through treatment and beyond into ongoing support, New Leaf Recovery are there to guide and support you.
New Leaf offers a complete journey of treatment - from initial detoxification and rehabilitation to ongoing support, including aftercare, family support, and beyond into long-term recovery.
Getting the right accommodation enables us to provide the right backdrop for our recovery methods.  Any form of rehabilitation needs to happen in a safe, comfortable, secure and friendly environment.