Group therapy is a big part of treatment offered at New Leaf Recovery, held twice per day. Group therapy sessions have been proven to be successful as a form of therapy in its own right, bringing with it many benefits.
What Happens in Group Therapy Sessions?
Group sessions are held in a comfortable, private area with a non-judgemental environment. A qualified facilitator will be there to conduct each session, giving every client an opportunity to speak in the session, or simply take something from their peers.
The facilitator's job is also the ensure that each group session stays focused and that boundaries are in place at all times.
A key factor within each group session is that there will be therapeutic goals set that are worked towards as a group. These are designed to help every client in the group in their journey. Some of the topics discussed during group therapy may include forming healthy relationships, co-dependency, setting personal boundaries or self-esteem.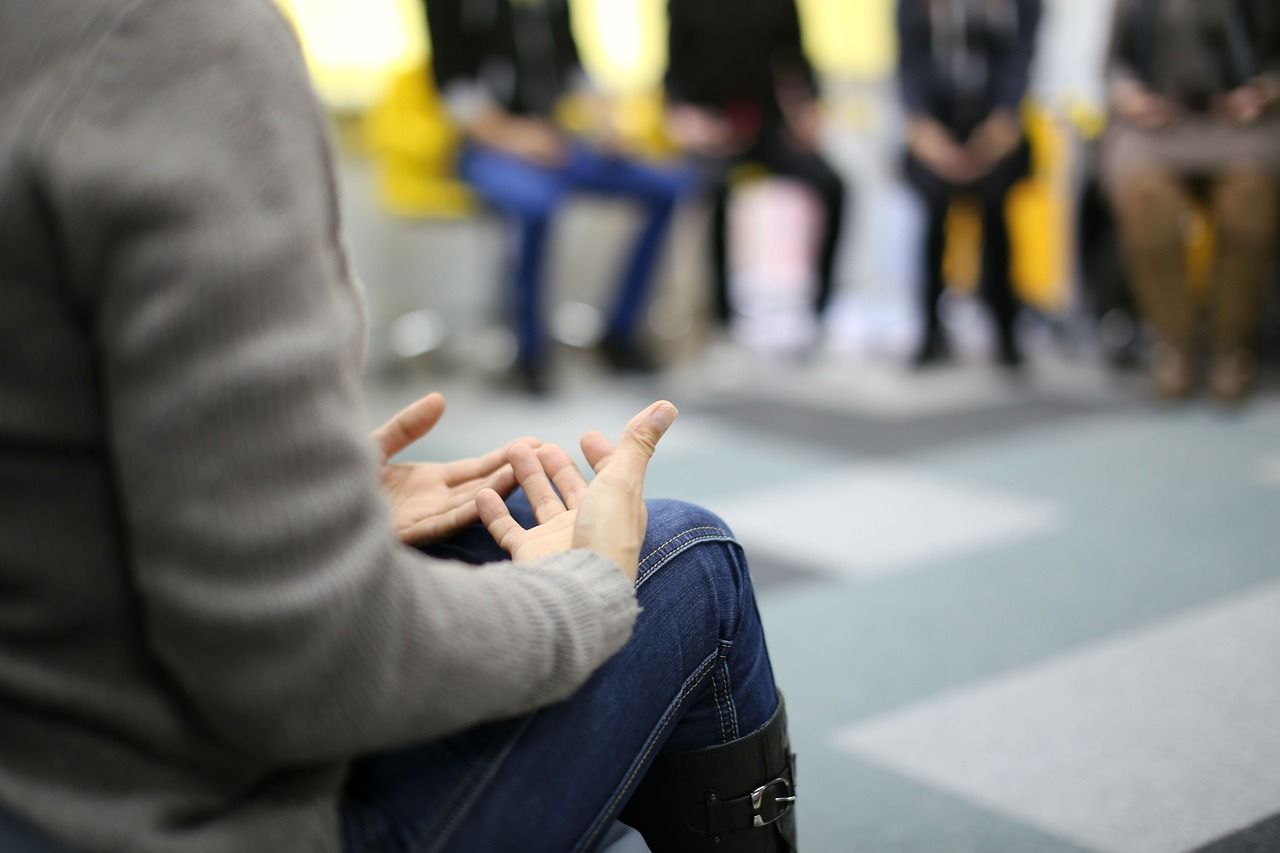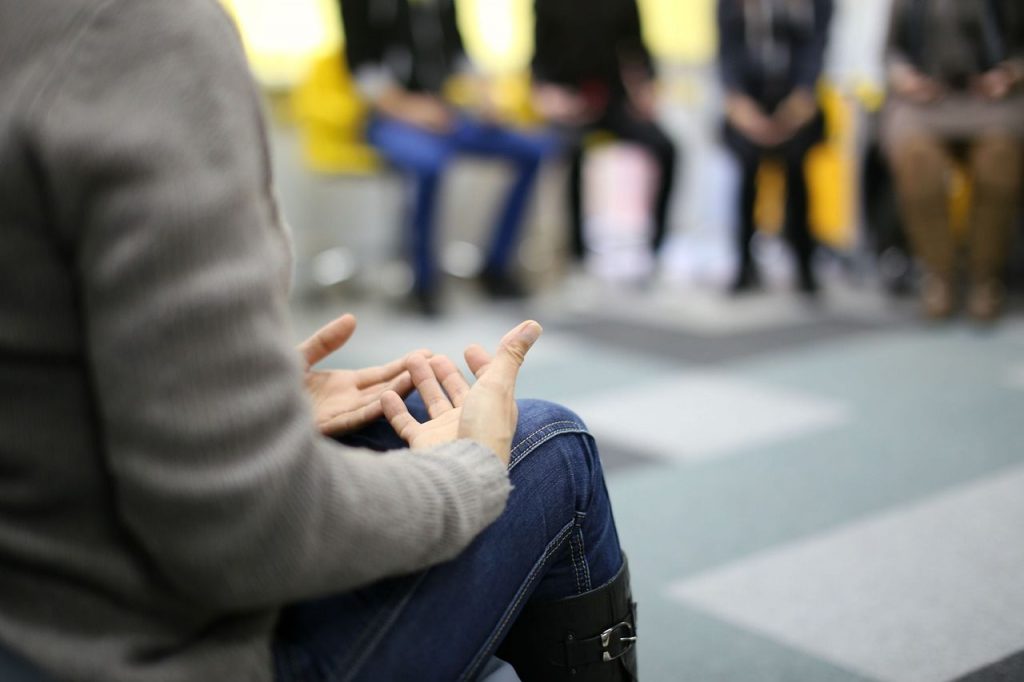 Benefits of Group Therapy
Group therapy sessions are known to have many benefits which is why this is a big part of the New Leaf Recovery program. Benefits include:
Reducing isolation.
Reducing the opportunity for clients to bottle things up.
Giving each client the opportunity to identify and learn from other peers in the group.
Helps form positive bonds with peers, breaking down barriers.
Develop trust and unity within the group.
Challenges negative thoughts, beliefs and feelings.
Improves individuals' self-worth as their self-worth is valued by their peers.
Realisation that recovery is possible.
Taking inspiration from peers who are further along the journey of recovery.
Encourages positive communication and improves self-confidence.
Dispels the belief that vulnerability in front of others is a negative thing.
All of these benefits help bring clients through their journey at New Leaf, encouraging them to not only participate in this activity, but for others as well to find the best approach for them whilst at New Leaf, and after their time with us.
New Leaf Also Offers 1:1 Therapy Sessions
New Leaf also offers 1:1 therapy sessions, giving every client the opportunity to break down their problems in a safe, personal space.
One of the key differences between group therapy and 1:1 therapy is that this gives our clients the undivided attention of the therapist, providing them with the ability to help on a deeper level.
1:1 sessions can take a deep look into the root of a client's problems, helping them to understand why or where something started, and what triggers led them to this point. It then gives a private space for the client to figure these feelings out for themselves, breaking down their barriers and finding the best coping mechanism for their recovery.
The Benefits of 1:1 Therapy
Much like group therapy sessions, 1:1 therapy does have its own benefits for clients, including:
Helping discover the root cause of a problem.
Allows clients to break down their thoughts and feelings in a more private environment.
The clients receive 1:1 attention from their therapist.
It gives more control to the clients, allowing them to set the pace for the session.
Provides a more focused and unique treatment program for the clients.
Every client at New Leaf is offered 1:1 therapy sessions alongside the group sessions that take place, helping to find the best approach to their recovery.
Our Complete Recovery Journey - from your initial enquiry, all the way through treatment and beyond into ongoing support, New Leaf Recovery are there to guide and support you.
New Leaf offers a complete journey of treatment - from initial detoxification and rehabilitation to ongoing support, including aftercare, family support, and beyond into long-term recovery.
Getting the right accommodation enables us to provide the right backdrop for our recovery methods.  Any form of rehabilitation needs to happen in a safe, comfortable, secure and friendly environment.